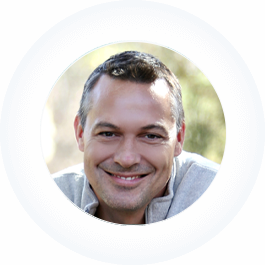 Shawn Anderson
Owner/Developer
---

---
Leadgistics Frequently Asked Questions...
---
Here are some of the most commonly asked questions and answers. If you do not find what you are looking for here, please message us for more assistance.
---
1I want a website, but I do not have a name picked out
Don't worry, Leadgistics will work with you to pick out and secure the perfect domain name for you or your business. We know how important the RIGHT domain name can be, and you can trust us to walk you through all of your options.
2Can I use my website name for my email?
Of course, using your own domain email is crucial! Once your domain is secured, we can help you create your own domain email users and groups.
3Am I able to sell products or services on my website?
YES! Leadgistics has loads of experience building and maintaining eCommerce websites. We can help you set up your storefront as well as train you in editing your inventory. Don't have a payment gateway yet to receive online payments? We can help you with that too!
4My business is looking for backup and cloud storage solutions, can you help?
Leadgistics specializes in small business cloud storage solutions. We will help you devise and install a backup plan as well as recovery and data protection strategies.
5My business is transitioning to Office 365, can you help us migrate our emails and files?
Absolutely, Leadgistics has extensive experience in setting up office applications for businesses and organizations. We can set up and configure your domains, users and groups, email servers, Sharepoint (and other) business cloud file management services, and more. Check out our monthly management plans too for a more tailored experience and let Leadgistics be your IT department!
6Our company has been using spreadsheets to track our data, but it is becoming outdated. How can we upgrade this without losing our data?
You have come to the right place! Leadgistics has been building custom admin panels for years. Our developers will work with you to build exactly what you need to streamline your day-to-day, and ensure your transition to a powerful database backend is quick and effortless. We do not sell out of the box software, littered with confusing functionality that doesn't pertain to your business. ALL of our custom software is build just for you.
7The company I work for does not have a full-time IT person, but we constantly need help desk support. Do you guys offer IT services like this?
YES! In fact, we have monthly IT service contracts in place for just this thing, and they can be adjusted to match your exact IT needs. Our clients have saved thousands with these discounted plans, please check our Maintenance Plans page for more information.
8Do you do fliers and banners?
Yes, we can help you with all types of graphic design. Whether you are looking to start a new brand design and logo, or just need new print and advertisement material, Leadgistics can create what you are looking for.
9I want to advertise my business on Google, but do not know how to get started.
Leadgistics can help your business create an online digital marketing strategy that is certain to generate traffic and new leads for your desired audience. With experience in Analytics, AdWords, PPC (pay per click) and social media advertising, we can turn your advertising dollars into REAL results.